A beautiful mani

applied in minutes
Replace your nail salon and save thousands!
Prep nails & apply our base coat.
---
---
File & buff nails then apply activator & top coats.
Everything needed for salon quality nails from home!
Our kits come with everything you need for the perfect application start to finish.
At $50 per salon visit thats $1,200+ saved!
A new shade for every occasion!
Why 550k+ customers love Nailboo
Salon quality manicures at home for a fraction of the cost!
"Now my nails can last up to 6 weeks without any chipping!"
"The process was super easy. I did it in minutes & I'm in love..."
"I love Nailboo! So easy I'm never going to the salon again!"
"It dries super fast and you dont even need a UV lamp!"
When you grab the Nailboo Dip Kit you're joining an online community of 550,000+ nail enthusiasts. You'll get access to our exclusive Facebook group with tips, tricks & special deals!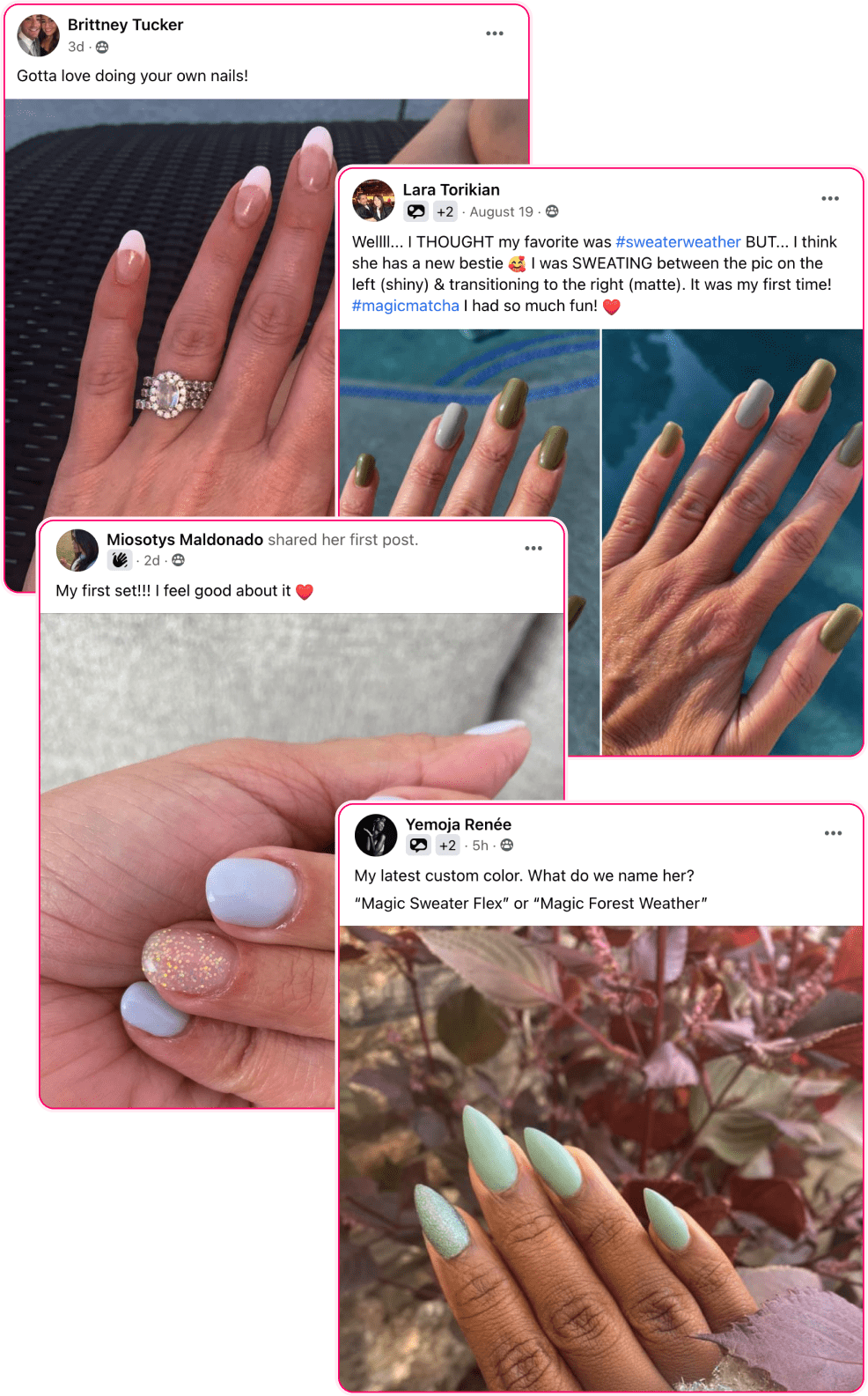 Remove your dip with ease
Use the Pro Soak Removal Acetone & Bowl to soak off your mani's! Acetone & soak bowl sold separately.
Remove with cuticle tool & wipe
How customers are dippin'
See how Nail Boo's are applying their dip!