when purchasing 4+ Polishes
Nailboo®
Max Gloss Nail Polish - Bundle Builder
A patented formula using the best of polish technology to achieve the look of gel polish without the wait times or fuss of a lamp.
High gloss, instant dry
Ultra flexible
No UV light needed

25 shades available
Up to 25% off
Buy 4+ polishes together.
---
The most sophisticated nail polish.
A must have nail polish for those that love the look of gloss but the classic feel of lacquer nail polish. This polish is plump, self-leveling, super pigmented in one coat and dries to a glossy gel like finish.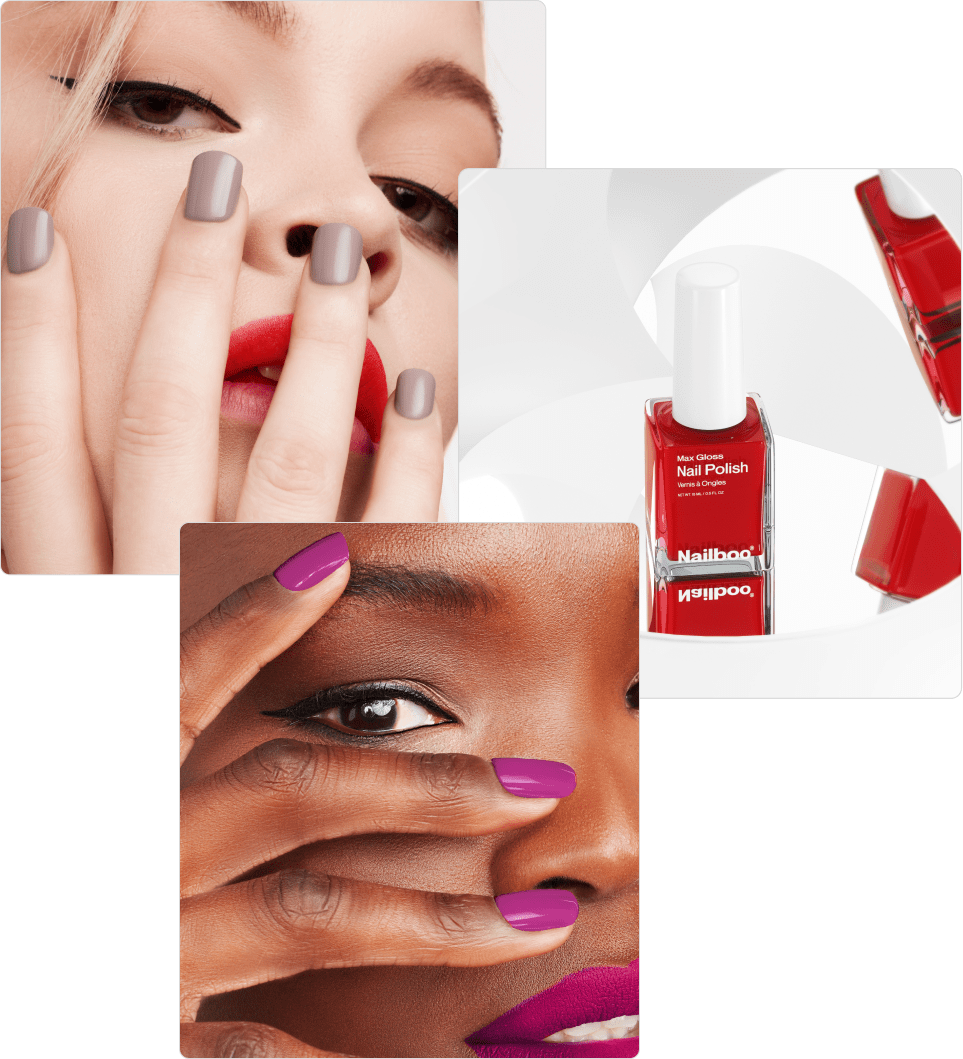 21 free (no toxic chemicals)
A color for every occasion
Easy to use & long lasting with salon quality results.
Flawless finish with ease
Easy to use, long lasting with beautiful results.
Custom made low viscosity gel technology that creates a super smooth application, improves lasting gloss & dries quickly without a UV light.
Features a clean, patented twofold plasticizer that enhances the durability by keeping the polish flexible enough to avoid chipping and cracking.
Shop essentials & skincare
The must-haves for flawless applications & removal.